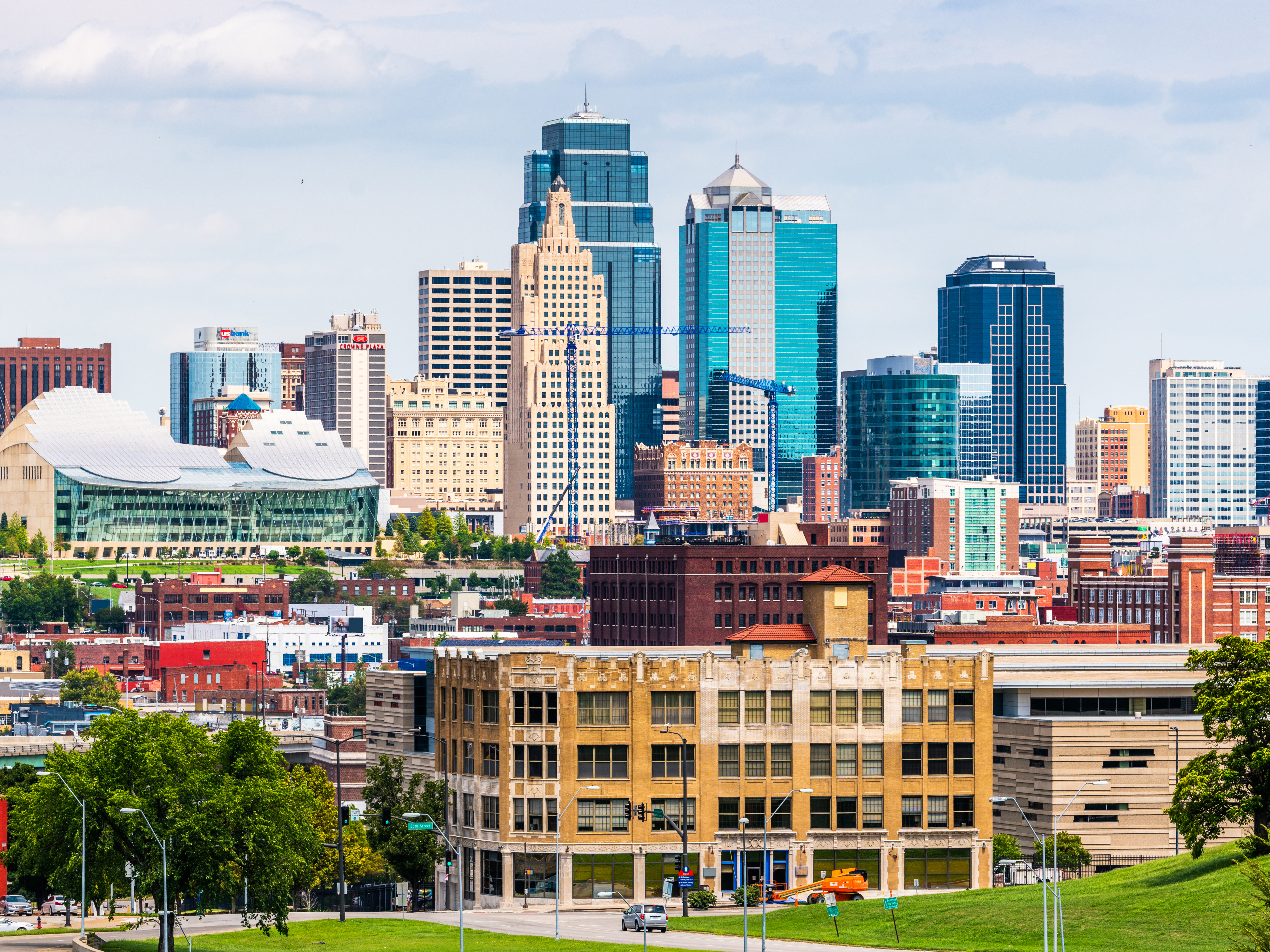 Welcome to Kansas City, MO
You found the right website if you are searching for homes for sale in Kansas City, MO. Our website has EVERY Kansas City home for sale in Missouri listed with Heartland (Kansas-Missouri) MLS.
Kansas City (abbreviated KC or KCMO) is the largest city in Missouri by population and area. Most of the city lies within Jackson County, with portions spilling into Clay, Cass, and Platte counties. The city is composed of several neighborhoods, including the River Market District in the north, the 18th and Vine District in the east, and the Country Club Plaza in the south.
Kansas City was founded in the 1830s as a port on the Missouri River at its confluence with the Kansas River coming in from the west. On June 1, 1850, the town of Kansas was incorporated; shortly after came the establishment of the Kansas Territory. Confusion between the two ensued, and the name Kansas City was assigned to distinguish them soon after.
Sitting on Missouri's western boundary with Kansas, with Downtown near the confluence of the Kansas and Missouri Rivers, the city encompasses about 319.03 square miles, making it the 23rd largest city by total area in the United States. It serves as one of the two county seats of Jackson County, along with the major suburb of Independence. Other major suburbs include the Missouri cities of Blue Springs and Lee's Summit and the Kansas cities of Overland Park, Olathe, Lenexa, and Kansas City, Kansas.
Celebrated cultural traditions include Kansas City jazz; theater, as a center of the Vaudevillian Orpheum circuit in the 1920s; the Chiefs and Royals sports franchises; and famous cuisine based on Kansas City-style barbecue, Kansas City strip steak, and craft breweries.
Buying a Kansas City, MO Home?
If you are a Kansas City, MO home buyer, our foremost goal is to provide you with exceptional customer service. Our goals are to help you purchase the right home, make sure you don't miss out on any homes that meet your needs, and make sure you don't pay too much for your next home. Please utilize our Kansas City, Missouri real estate expertise to make your home search and buying experience as stress free and rewarding for you and your family as possible.
Selling Your Kansas City, MO Home?
If you're considering selling your Kansas City, Missouri home, we utilize the latest, cutting-edge, real estate marketing tools to expose your property to the widest range of potential buyers. We are here to get your house aggressively marketed to sell as quickly as possible and for the best price! Our goals are to help you get your Kansas City, MO home sold, put you in the strongest negotiating position as possible, and to make it easier for you and reduce surprises.
New Kansas City, MO Properties